Orchha Tour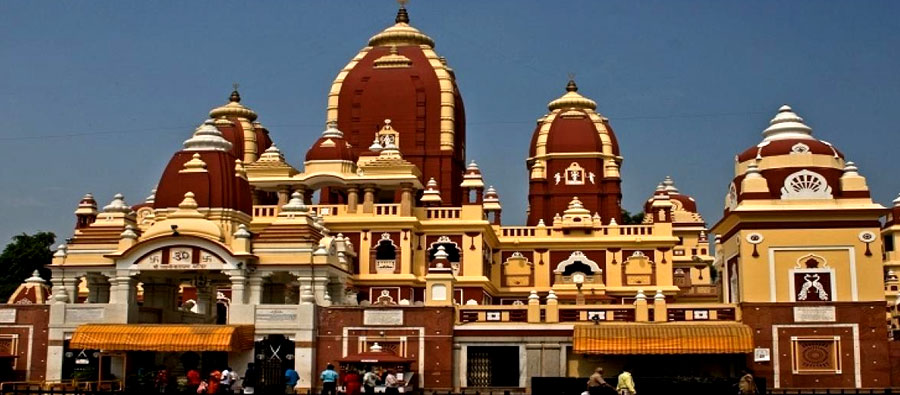 Orchha, that means a "hidden place", undoubtedly lives up to its name. It is an Architectural gems of Central India tourism. Being close to Khajuraho temples, Jhansi city, it is visited by large number of tourists. Its scenic beauty is very much photogenic. Orchha tourist attractions are of varying nature like fort, palace, cenotaphs, wildlife sanctuary, river bank, river rafting, village visit, temples etc. All these features at one destination, makes this place suitable to be called "hidden gem" of Madhya Pradesh tourism. Gathered around the foot of the striking ruins, a sleepy village of efficiently painted houses, market stalls, and a couple of attractive government hotels offer most of the basic amenities. Orchha is a less hyped tourist resort on Jhansi-Khajuraho journey. Usually the tourists are drawn to concluding on historical & artistic pursuits. History of Orchha revolves around Bundela dynasty that ruled over this region of Bundelkhand. Orchha has an alluring different appeal. It too has a history & a history of Indian music & poetry. It is also a warehouse of medieval architecture not noticeable elsewhere. Once you are in Orchha, you are fairly in a dreamland of a hoary past, humming its mellow strain in the waves of Betwa River. The most captivating place in the Orchha complex is the two-storeyd brick construction, Rai Praveen Mahal in the garden of Anand Mahal. It was built by Raja Indramani. Rai Praveen, a multitalented singer & a woman of exceptional beauty was a paramour of Raja Indramani. The place has the other monuments of interest with fascinanting beauty delicate carving on the niches are Chaturbhuj temple, Laxmi Narayan temple, Phool Bagh & the legendary Dinman Hardaul temple.
Best Time to Visit Orchha
Orchha is a ever-green tourist destination as it has historical monuments as main attractions which can be visited any time throughout the year. Still to enjoy the its adjoining nature and river-rafting, winter & springs are considered as best time to visit Orchha. Tourist prefers to visit Orchha from October to April as during this time climate remain cold and surrounding natural beauty of Orchha remains at their best. Tiger Reserves of Central India are also remain open during time that allows Orchha to be a part of Wildlife Tour. In summers, Orchha and its nearby areas like Khajuraho, Chanderi etc. remains hot along with dryness in surrounding natural beauty. Betwa river water also remain low during summers that poses difficulty in any kind of river rafting. So winters & spring seasons are the best time to visit Orchha.
How To Reach
Orchha town is part of Madhya Pradesh state but its closest town is Jhansi which is in Uttar Pradesh state. It is in North of Madhya Pradesh state in Central India. It can be reached by all means i.e. by air, train or by road. Please find various ways to reach Orchha.
By Air Nearest Airport for reaching Orchha by flight are in Gwalior (150Kms) and Khajuraho (195Kms). Gwalior airport have connected with Mumbai and Delhi airport where as Khajuraho airport have connectivity with Delhi & Varanasi airports. In addition to this, air-taxi service connects Gwalior airport with other major cities of Madhya Pradesh like Jabalpur, Indore & Bhopal.
By Rail Nearest railway station to visit Orchha is Jhansi (Railway code: JHS)at a distance of 20 kms/40minutes. Jhansi railway station is connected with many important cities & tourist destinations like Delhi, Agra, Gwalior, Jabalpur, Katni, Umaria, Bhopal, Pipariya, Haridwar, Chitrakoot, Varanasi, Nagpur, Mumbai, Bangalore, Gaya, Howrah etc. If you are looking for more train options to Rajasthan destinations like Jaipur, Bharatpur, Udaipur than Gwalior station (150kms) will be better option.
By Road Orchha town lies on State-Highway No.37 that connects Jhansi city to Tikamgarh town. Orchha can be accessed by road from Agra, Gwalior, Khajuraho, Panna National Park, Shivpuri, Chanderi, Bhopal etc. Jhansi is the nearest larger town from Orchha. One can get bus & auto-rickshaw service between Jhansi to Orchha at frequent interval.
TOURIST ATTRACTIONS
Orchha Fort
Orchha Fort is situated on the island on Betwa River. The scenic location apart, the fort has more to offer. It houses many palaces and temples. The three most important palaces seen here are Jahangir Mahal, Raj Mahal and the famous Rai Parveen Mahal. Jahangir Mahal reflects the architectural splendor that prevailed in Orchha in the past. The views from the multi-storeyed balconies in the palace are spectacular. Raj Mahal ranks amongst the most ancient historic monuments in Orchha fort. Rai Parveen Mahal, which is in ruins now was a beautiful palace with lush gardens surrounding it. Rai Parveen was a poetess and a dancer. Her charm so attracted the king Indramani who built the palace for her. Ram Raja temple, which is a very famous temple in Orchha was earlier a palace. This palace turned temple is the only place in which Rama is worshipped as a king and not a god.
Chaturbhuj Temple
Chaturbhuj temple was constructed by the famous Bundela Rajput kings in the 17th century. The architecture of the temple is exquisite. Architectural minds are sure to be inspired just by looking at the exterior of the temple. It is said that the particular site of the temple was decided upon by the king to enable him to see god Krishna from the balcony of his palace. The views from the top floor of the temple are amazing.
Jhansi Fort
Built over 400 years ago, Jhansi Fort has seen many tough times. The fort was built by Raja Bir Singh Ju Deo on Bangra, a rocky hill. Located at the center of the city, the massive fort, which is also called as Rani Jhansi Ka Quila, covers an area of 49 acres. It ranks amongst the best fortified areas in India. The museum inside the fort has sculptures that give a clear view of the history of Bundelkhand.
Orchha Wildlife Sanctuary
Regardless of its 46 sq.km size, Orchha Wildlife Sanctuary is home to a wide range of animals. Ever since it was established in 1994, the sanctuary has been one of the top tourist destinations in Orchha. Some of the animals found here include tigers, leopards, langur, jackal, sloth bear, blue bull, monkey and peacock. The place is a delight for bird watchers as there are nearly 200 species of birds. The migratory birds that visit the place include kingfisher, woodpecker, owls, jungle bush quail, black swan and geese. River Betwa flowing through the area makes the sanctuary more appealing.
Chhatris
Chhatris were constructed in the past to glorify the contributions of the rulers of the mighty Bundelkhand dynasty. The Chhatris also are symbols of the rich cultural heritage and grandeur of the past. The 14 Chhatris constructed besides River Betwa reflect the amazing architectural skills of the craftsman.
Laxminarayan Temple
Laxminarayan Temple was constructed in 1662. The temple portrays the excellent creativity in the artisans of the past as the architectural style involved in the creation is a blend of temple and fort. The main deity is Goddess Laxmi. Exquisite paintings on walls and ceilings add value to the temple. Though beautifully constructed, the lack of maintenance resulted in the need to renovate the structure, which was taken upon by Prithvi Singh in 1793.
Dinman Hardaul's Palace
Dinman Hardaul's Palace was built to honor prince Hardaul who had sacrificed his life to prove himself and the values he held close to his elder brother Jhujhar. The decision to end his life was taken by him when his brother suspected him to be romantically involved with his companion. The 17th century palace stands proof of not only the sincerity of prince Hardaul but also of the architectural excellence the craftsman of the past possessed.
It was a feeling of 'past revisited' while on tour to Orchha. Scenic landscapes add to the charm Orchha holds for you. There are quite a few other interesting destinations in the land that need mention. While I will try to get back with the updates, I would appreciate information on the tourist attractions not mentioned here.