Book North India Tour with Taj Mahal Packages
Duration North India with Taj Mahal Tour Packages : 12 Nights/13 Days
Destinations North India with Taj Mahal Tour : Delhi - Agra - Gwalior - Shivpuri - Kota - Bundi - Pushkar - Jaipur - Mandawa - Delhi
Northern India is rich for unparalleled destinations especially lucrative from tourist point of view. Taj Mahal is one of the influential entities depicting culture and tradition of India, however when combined with North India it becomes indomitable. Experience the prominent destinations like never before. Agra, Gwalior, Shivpuri, Bundi, Pushkar, Jaipur & Mandawa are to name a few.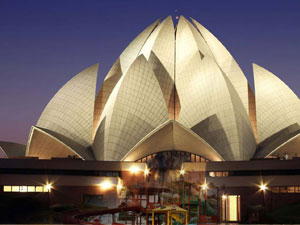 Day 01 : Arrival Delhi
On arrival in Delhi, you will be received by our representative and transferred to the hotel. Stay overnight at the hotel.
Day 02 : Delhi / Agra
Enjoy sightseeing in Delhi. Leave for Agra: Distance: 203 km Time: 5 Hours. Arrive in Agra, check into the hotel and rest. Later enjoy sightseeing or shopping in Agra city.
Day 03 : Agra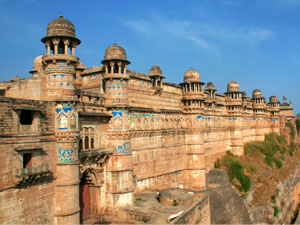 Enjoy a tour of the Taj Mahal, an enchanting monument to love, built by the Mughal Emperor Shah Jahan for his beloved wife Mumtaz Mahal after her death in 1631. The tomb, made of white marble and situated on the banks of the Yamuna River, is an unforgettable sight. Also view the Agra Fort, Tomb of Itimad-ud-Daulah, and Emperor Akbar's Tomb at Sikandra. Visit the town of Fatehpur Sikri. This town built by Emperor Akbar contains many grand monuments but was abandoned after his death.
Day 04: Agra / Gwalior
Enjoy sightseeing and shopping in Agra. Leave for Gwalior: Distance: 118 km Time: 2.50 Hours. Arrive at the capital of the Scindia dynasty. Enjoy a tour of the grand Gwalior Fort, the Man Mandir Palace, the Jivaji Rao Scindia Museum, Sas Bahu Ka Mandir, the tombs of Tansen and Ghias Mohammed and the Sun temple.
Day 05: Gwalior / Shivpuri
Travel to Shivpuri, previously the summer capital of the Scindia rulers.
Day 06: Shivpuri / Kota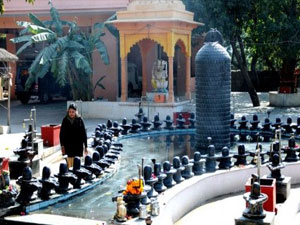 Travel to Kota and enjoy sightseeing in Kota. The Jagmandir Palace, Chambal gardens, city palace and fort and Rao Madho Singh Museum are worth seeing.
Day 07: Kota / Bundi
Travel to Bundi and enjoy seeing the sights of this picturesque medieval Rajput town.
North India with Taj Mahal 13 Days 12 Nights Holidays Package
Day 08: Bundi / Pushkar
Travel to holy city of Pushkar. Visit the sacred lake, temples and site of a famous Camel Fair.
Day 09: Pushkar / Jaipur
UEnjoy sightseeing in Pushkar Leave for Jaipur : Distance: 140 km Time: 3 Hours. Travel to Jaipur and check into your hotel where you can rest. Later you can enjoy sightseeing or shopping in the Jaipur city markets.
Day 10: Jaipur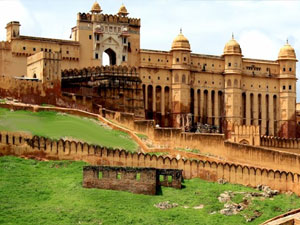 Enjoy a tour of Jaipur including the City Palace, the royal observatory or Jantar Mantar, the Hawa Mahal and Amer Fort. Also enjoy shopping in the markets of Jaipur.
Day 11: Jaipur / Mandawa
Enjoy sightseeing in Jaipur and leave for Mandawa
Day 12: Mandawa / Delhi
Enjoy sightseeing in Mandawa, known for its mansions or Havelis with exquisite paintings on their walls. Mandawa Castle and Mandawa Fort are also a beautiful sight. Leave for Delhi and stay overnight at the hotel in Delhi
Day 13: Delhi / End of Tour
Transfer to the airport to catch your flight home with unforgettable memories of your Taj Mahal and North India Tour.