16 Days 15 Nights North India with Khajuraho and Varanasi Tour Packages
Duration North India with of Khajuraho and Varanasi Tour Packages : 15 Nights/16 Days
Destinations North India with of Khajuraho and Varanasi Tours : Delhi- Mandawa - Bikaner - Jaisalmer - Jodhpur - Luni - Ranakpur - Udaipur - Jaipur - Fatehpur Sikri - Agra - Khajuraho - Varanasi - Delhi
This North India Tour comes with different shades and hues of Northern India. With hand – picked destinations and keenly crafted out tour plan; here we present to a tour which will last you memories forever. On this 16 days tour; you will get to see the most sought after travel destination – in a never before look! <>
They say there is much more to the idols of Khajuraho who mark their presence in the temples of Khajuraho! These idols carved out during Chandella dynasty and today world renowned UNESCO WORLD HERITAGE SITE, is a collection of exemplary stone work with around 20 temples in all. Based on Hindu and Jain ideology; this group of temples in Khajurahjo, Madhya Pradesh is a place where every architect on earth dies to come! For others, it's a place to be in and see what rock – cut intricate carving is all about. And for others, it's Indian big book " Kamasutra" well written and defined on pieces of thousands of rocks!
Just 175 Kilometers from Jhansi of Madhya Pradesh; there are direct flights to this place which is best to visit in winters. Out of all the temples, the Temple of Kandariya being the most famous and well preserved one!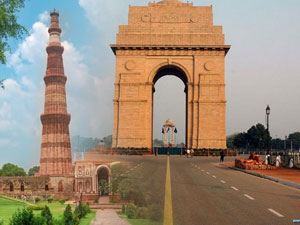 Day 01 : Exploring Delhi
As soon as you land at New Delhi Airport, our escort shall take you to the hotel. With a warm welcome at the hotel; we shall assist you with check – in. Day is at leisure and you can enjoy the facilities of the hotel. Dinner and night stay shall be in the hotel itself.
Day 02 : Old and New Delhi
Next day, soon after your hefty breakfast, we will set off to see Jama Masjid which also happens to the UNESCO World Heritage Site. Build by Emperor Akbar, it's the architecture made out of Red Stone that stands tall. Next is a peep into the old lanes of Old Delhi. And here we shall take you across Birla Temple, Crematory of Mahatma Gandhi, Parliament House and Red Fort. After lunch its Chandni Chowk and Kinari Bazar - the local cloth markets which you shall see around. Dinner and stay at the hotel.
Day 03 : New Delhi to Mandawa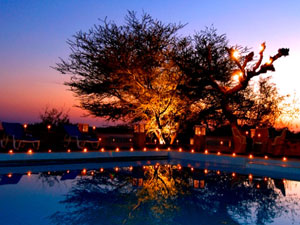 The next destination is Mandawa – by road. Mandawa which is basically is a small town in Rajasthan is famous for its Havelis, frescos on them and the fort – all of them hundreds of years old. We shall take you around the famous havelis like Hanuman Prasad Goenka, Murmuria Jhunjunwala and Gulab Rai Ladia Haveli. Soon after lunch we will see the Mandawa Fort built in 18th century. It is loaded with Lord Krishna paintings on the walls and ceilings; antiques and mirror work. Overnight stay will be at the hotel.
Day 04: Mandawa to Bikaner
Next morning, soon after breakfast, we will set of towards Bikaner – one of most beautiful cities of Rajasthan. The tourist places we will see here include Junagardh Fort, Lalgardh Palace and Gajner Palace. After lunch here, we shall see Asia's Largest Camel Breeding Research Farm. The evening is set for local market shopping and round about. Dinner and night stay at the hotel.
Day 05: Bikaner to Jaisalmer
Jaisalmer is a land of Rajasthani Temples, Fort and Havelis. It's at a distance of 330 kms one has to cover to reach here from Bikaner. In the 5 hours drive we shall see the famous 7th Century Mahavira Jain Temple and 200 years old Jija Mata Temple. Lunch as enroute and we shall Jaisalmer in the evening. Check – in the hotel as you will be served refreshments. Night stay and dinner at the pre – booked hotel only.
Day 06: Exploring Jaisalmer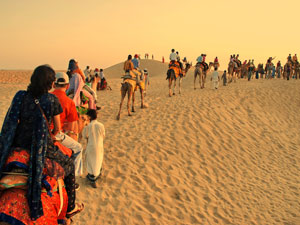 This land of Sun, encloses in itself some of the most beautiful places of Rajasthan. The best thing to see here is the Jaisalmer Fort . The beauty of the Fort is not only the mintautures, frescos, wall paintings and all – but also the 5000 people which it still houses! Yes, there are 5000 people still living the Fort – the blood generation of those who used to serve the generations of Maharajas of Jaisalmer! From th top of the fort you can see the entire city, painted in Golden yellow. Next things to see here are the Patwon Ki Haveli and NathMal Ji Ki Haveli – a peek into how the old age havelis used to be! Lunch is at one of the best restaurants of the city. In the evening we will drive you to Sand Dunes of Jaisalmer! Enjoy the sun setting here and move back to the hotel for dinner and night stay!
Day 07: Jaisalmer, Jodhpur,and Luni
Rustic life of Rajasthan - After enjoying our breakfast, we leave to Jodhpur. As we freshen up, in the afternoon, we visit the Mehrangarh Fort, which is 125 meters above the plains and constitutes beautiful place. As we get over with our sightseeing drive to Luni, we visit the palace amidst the more rustic life of Rajasthan. As we enjoy our lunch, we take you on a safari to discover the magnificent jungle beauty. You will be visiting the Bishnoi villages. We will be spending night in the Fort Chanwa in Luni and get enjoy our trip further.
Day 08: Luni, Ranakpur, and Udaipur
Next day after enjoying Jaisalmer we set off to Ranakpur via Luni. Ranakpur is famous for 15th century Jain Temples. After seeing these, we shall move on to Udaipur – the City of Lakes. Lunch is enroute and dinner and night stay at pre – booked hotel in Udaipur City.
Day 09: Exploring Udaipur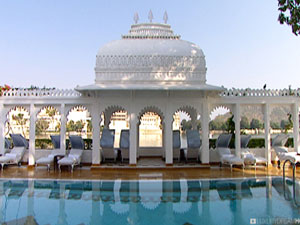 Udaipur which is at an altitude of 577ML, is surrounded by lakes. It is fun – frolick place where you can see the City Palace which encloses the Worlds' Largest Crystal Gallery by present Maharajah Gajner Singh Ji; Fatesagar Lakes with hundreds of catfish in it; Jagdish Temple and Sahalion ki Bari. In the evening we shall take to you see the dying art of India – the Puppet Show at Meera Kala Mandir. Dinner and night stay at hotel itself.
Day 10: Udaipur to Jaipur
Udaipur to Jaipur is a 6 hrs drive and we shall there in the afternoon. Soon after lunch we shall take to see the Jaipur Solar Observatory – Jantar Mantar and after this Hawa Mahal. Hawa Mahal built for the Queens to see the movements of the city from " Jharokahs" or small windows – is a architectural marvel in itself! It's a 5 storied semi – octagonal historical monument - not to be missed. Night stay and dinner at the hotel!
Day 11: Exploring Jaipur
The day we will begin with seeing the Amer Fort. You can reach up either on the back of an elephant or by foot – the choice is yours! Next is the City Palace. Inside City Palace you can see the silver miniature museum, huge silver urns which Maharajah Sawai Singhji used to carry Ganges water on a trip to London, paintings and murals on the walls of the palace and the Devi Temple. A guided tour you will enjoy. The evening is set for a trip to Babu Market – the local Indian Cultural Market – you can shop here for Indian dresses and artifacts. Dinner at Chowki Dhani and night stay at the hotel.
Day 12: Jaipur, Fatehpur Sikri, and Agra
Next morning we shall set off to Fatehpur Sikiri – ages old city of Mughal Era. In the afternoon we will reach Agra. There after checking in Hotel Clarks Shiraz, we shall move on to see one of the Seven Wonders of the World – the Taj Mahal. The monument which took 17 years to get completed and is epitome made of pure White Marble – is an epitome of love and a marvel to see! Night stay and dinner at hotel!
Day 13: Exploring Agra
Soon after breakfast after lunch, we shall set off to see Agra. Beginning from Agra Fort – the place from were Emperor Shah Jahan used to see the Taj Mahal ; we will see other places like Tomb of Imtiaz'ud – Daulah, Chini Ka Rauza Tomb of Great Akbar and Guru Ka Tal. Dinner and night stay in the hotel.
Day 14: Agra to Khajuraho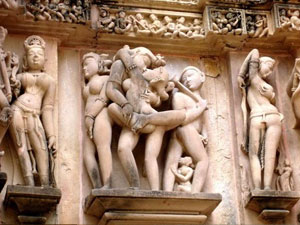 UIt's a 7 hours drive from Agra to Khajuraho; so we will start early. We shall take you directly to the hotel in Khajuraho after which you can see the famous Khajuraho Temples. Located in Chatarpur Distric of Madhya Prasdesh; it's a UNESCO WORLD HERITAGE SITE and also considered one of the Seven Wonders of India. It's the largest group of Medieval Hindu and Jain Temples – known for its erotic sculptures. Night stay with authentic Madhaya Pradesh cuisine dinner at the hotel only!
Day 15: Khajuraho to Varanasi
Next morning we will catch a flight to Varanasi– the land of Ganges. Reaching here by noon, we will take you to Sarnath which is just 10 kms away. Sarnath is the place where Buddha preached for the first time after attaining enlightenment. After seeing this place, lunch shall be offered in the hotel.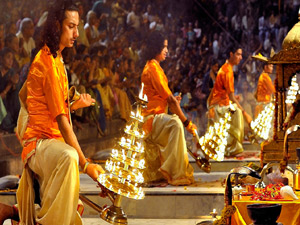 Evening you can spend taking a dip in the holy water of Ganges; seeing the world – famous Ganga Arti and taking a round of the Holy City. Night stay and dinner shall be at the hotel only.
Day 16: Varanasi to Delhi
Next morning, we shall take you for a boat ride in the serene waters of Ganges to see the Sunrise. In the afternoon, we shall take you to Varanasi Airport from where you shall be deported to New Delhi. In Delhi we will take you around Delhi markets – if you wish so; otherwise we will escort you to the airport for your onward journey!