Diwali Tour Packages 2021 Enjoy with Pushkar and Jaisalmer Desert Rajasthan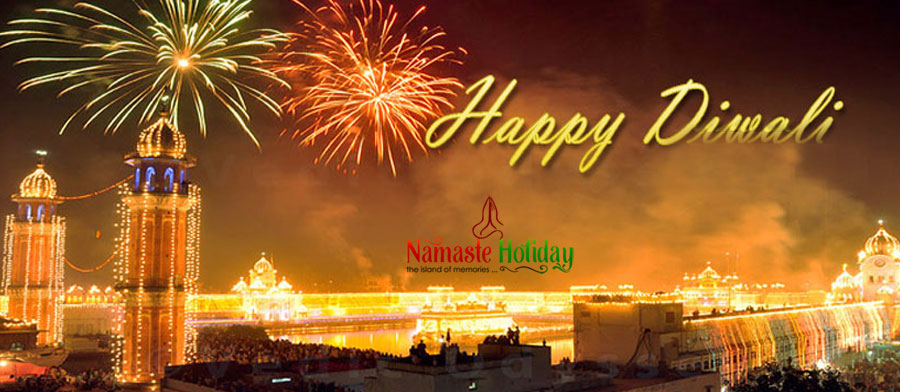 Diwali is a very special occasion for us and it holds very much importance in the hearts of every Indian. Diwali is not only celebrated by indians but also by people living outside the country due to it's rich-in ejoyment, happiness, values it gives. So one can say diwali has a lot to offer, if you are willing to enjoy/share memories with us.
Visiting India in the time of diwali makes ur vacation double in many terms like in memories that'll be gathered at the end of your tour, enjoyment that you'll experience throughout the tour, history, colorful lights(which can be seen in any part of the country, during the diwali period) and many more.
What makes so special to visit India in Diwali period??
Namaste Holiday offers special vacation packages of Diwali for you. The packages will be same as usual but what makes this period of visiting so special is the additional knowledge of our culture that you'll experience practically by seeing through your very own eyes. Thus in doing so you'll be profoundly happy that you have made a right call to visit India in the diwali period. Seeing people fire crackers, enlight diyas(oil lamp) and seeing the whole city will make your day/tour. Some of the best places to visit in the diwali period are Jaipur, Udaipur, Jodhpur, varanasi, Jaisalmer, and Pushkar.
Seeing the whole Jaipur city from the forts like Amer fort or Nahargarh fort or Jaigarh fort will give you exceptional joy and the same goes for staying in Jaisalmer's desert camp(and celebrating diwali by sitting on the dunes, while enjoying the view/moment), Varanasi, Udaipur(lake city of Rajasthan), Jodhpur and Pushkar.
It comes between the months of Octomber and November so make sure to book your tour(and hotel) in advance because this time (like New your tour) goes to it's peak very early and all the rooms will be booked already.
So what are you waiting for?? if you liked what we wrote and want to enjoy/experience diwali with us in real then please enquire us, we'll surely do our best to fulfil all your expecatations by clearing every single query of your regarding your tour leaving no trace of regret(that did i miss something??, No you won't).
Below are some of the tour packages that you can try on or if your want to make a custom one then mail us by clicking the "Book your tour" button at the end of this page or go to Enquiry now option in the navigation menu.