Book Jaipur Agra Same Day Car Rental Tour
Tour Plan :Jaipur > Agra > Jaipur (By air-conditioned Car)
Days of run: Every day- except Friday
Time duration- 05:30 am to 20:30 pm
Destination Covered:Agra by Car
Tour Details:-
05:30 am: Jaipur - Agra (240 km - 4 to 5 hours)
You will be picked up from your preferred location or hotel in Jaipur in an air-conditioned car to proceed towards Agra. This will commence your day tour of Agra.
09:30 am: Visit Taj Mahal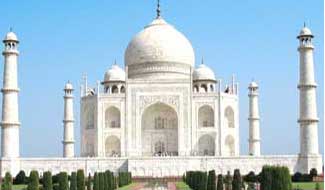 Around 10:00 am, you will visit Taj Mahal, one of the most magnificent monuments that was built by Mughal Emperor Shah Jahan between 1632-1654 A.D. It is a memorial built for his beloved wife Mumtaj Mahal.
11:30 am: Visit Agra Fort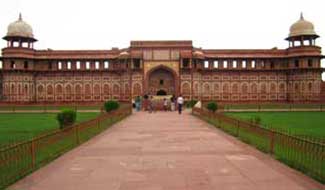 Then you will drive towards Agra Fort, which is a UNESCO world heritage site. This fort is built in red sandstone. This wonderful monument includes various buildings such as Moti Mahal and Musanman Burj, where Shah Jahan was assumed to be imprisoned and died.
After visiting Agra Fort, you can have lunch at the preferred place.
14:30 pm: Visit Tomb of Itimād-ud-Daulah (Baby Taj)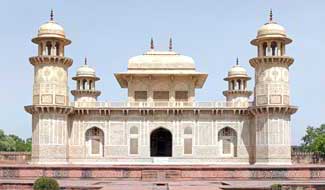 After visiting Agra Fort, you will drive towards Itimād-ud-Daulah (Baby Taj), which is a Mughal mausoleum. This tomb was completed between 1622 and 1628 A.D and is built with red sandstone and marble decorations. The main building comprises of various gardens and outbuildings. This monument is located on the bank of river Yamuna and has cruciform garden, which is criss-crossed by walkways and water courses.
16:30 pm: Drive back to Jaipur
After exploring Agra, you will be transferred again to the air-conditioned car. Depart for Jaipur.
20:30 pm: Arrival at Jaipur
Tour Ends