Jaipur Pushkar Same Day Car Rental Tour
Tour Plan :Jaipur > Pushkar > Jaipur
Days of run: Every day of the week
Time duration- 08:30 am - 19.30 pm
Destination Covered: Pushkar sightseeing (By air-conditioned car)
Tour Details:-
08:30 am: Jaipur - Pushkar (146 km - 3 to 4 hours)
You will be picked up in an air-conditioned car from your desired location/hotel in Jaipur and proceed towards Pushkar.
11.30 am: Reach and Explore Pushkar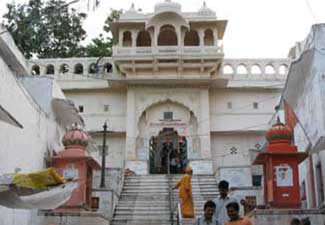 After reaching the holy city of India- Pushkar. You will visit Brahma Temple, which was built in 14th century with stone and marble. Inside the temple, you can see the deity of Lord Brahma.
Have lunch at your preferred place.
Later you will walk around the Pushkar Lake. You can see large number of devotees taking bath in this lake to cleanse their sins, as this lake is considered as the holiest lake in India.
16:30 pm: Drive back to Jaipur
After visiting all the tourist attractions in Pushkar, you will be transferred to the car and drive towards Jaipur.
19:30 pm: Arrival at Jaipur
On arrival at Jaipur, you will be dropped at your desired location/hotel .
Tour Ends