Jaipur – Sanganer – Bagru Same Day Tour
Days of run: Every day of the week
Time duration- 08:30 am to 18.00 pm
Destination Covered: Sanganer and Bagru (By air-conditioned Car)
Tour Details:-
Around 08:30 am, you will be picked up in an air-conditioned car from your preferred location/hotel in Jaipur and leave for sightseeing in Sanganer and Bagru.
You will visit the below mentioned places:-
Sanganer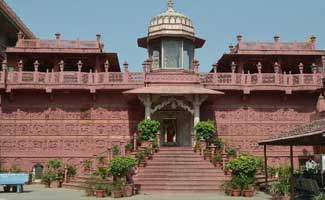 This place is approximately 15 km away from Jaipur. This place is famous for Jain temples (Wats) and hand-made paper business. You can learn more about the conventional art form of hand block printing in this place. The palm branded fabrics, classic small flower designs and hand painted reports are the main specialties of this place. You will also see the Kagazi Mohalla, which is abode of artisans called as Kagazis. These artisans are known for fabrics with prohibit designs. Then you will visit Shri Digambar Jain Temple. This type of forehead in temple has wonderful carvings which are quite similar to the Dilwara Temple in Mount Abu.
After visiting this place, you will have lunch at the desired location.
Bagru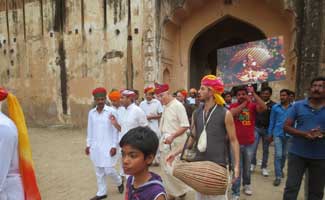 This is a small village, which is located 32 km way from Jaipur. Bagru is well-known for hand block printing and natural dyes. Bagru is the place of Raiger and Chhipa community. The Chhipa community is involved in this printing and Raiger community is involved in manufacturing and processing of leather products (such as Rajasthani jhutee, mochdi, boots). You will also visit the Jugal Darbar temple where annual festival organizing by Bagda community.
On completion of the sightseeing, you can go for shopping in any of the colorful markets of Jaipur which is famous for traditional jewelry and handicrafts.
Around 18.00 pm, after visiting these places in Jaipur, you will be dropped at the preferred location/hotel.
Tour Ends