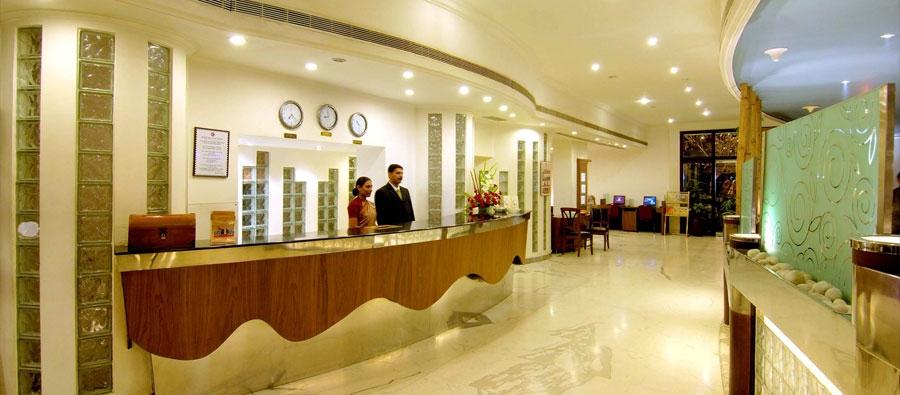 The mode of exploring comforts at its best and tasting exclusive cuisines, hotels are highly essential in making your vacation complete. Indeed, a perfect example of Indian hospitality; the hotel deals and packages offered by Namaste Holiday lets you indulge in the most exotic experience. It is the magic of 3 star hotels and more that makes us serve your diverse needs. No matter you have stringent budget or wish to have an extravagant stay at the hotels; we make it possible for you to live your dreams.
Every hotel booking done through us will ensure immediate confirmation of rooms and gives you a hassle free holiday. We know that it is really troublesome to look for a hotel on the spot and roam around for a comfortable stay. Our 24×7 availability makes it possible for you to call us, email us or access us without any problem. We value every customer and make sure that your hotel booking is confirmed as soon as you book it. Certainly, the staff that works with us is cordial enough to make you feel like a home away from home.
When it comes to hotel booking, Namaste Holiday is the name to reckon with. What makes us stand apart from the others is our exclusive linkage with a wide variety of hotels to ensure that you are provided excellent accommodation within any budget. We provide hotel booking throughout India and welcome our guests with much fervor.
Comfortable homely stay in traditional ambience is the unique selling point of hotels in Rajasthan. They make warm and beautiful memoirs. The hotels here can be classified as heritage hotels, five star hotels, four star hotels and the budget hotels.
Heritage Hotels
Heritage hotels and resorts are luxury stays in Rajasthan. They include king's resident Palaces partly developed into hotel by big hotel group and grand abode of king's nobles called Havelis. Today's grand architecture, ornamental walls and roofs, intricate carved windows, and broad courtyards are result of influence of respective owners. Period décor and furnishing have vintage charm that is added to the charisma of these beautiful structures, alias heritage hotels. You can experience unsurpassed magnetism in natural and romantic ambience at resorts.
Five star hotels
With everything at best five star hotel suites and deluxe rooms are second best option to stay in holidays. The hotels are further classified in two categories according to the fee per night. The first class includes the most expensive ones whose rates are nearly 50% more than the other category. These luxurious hotels offer amazing hospitality, incomparable elegance and hi-class comfort.
Four star hotels
These hotels are best value for money. Clubbed with modern amenities, marvelous location and wide range of services four star hotels are immense pleasure to stay during holidays. The grandeur set by the beautiful architecture and decoration of hotel casts magic on guests. These hotels also have their well formulated multi-cuisine restaurants within same premise.
Budget friendly hotels
Spacious beautifully furnished rooms at pocket friendly tariff are excellent value. Budget hotels offer basic facilities, fine decoration, and standard services. Hotel chains also fall under this category. The hotels guarantying maintaining consistency and standardization are true to its worth. They are the most cost-effective choice that can fit in any holiday plan.