Sightseeing Starts
Upon your arrival at the Jaipur International Airport, you will be greeted by our envoy who'll also be holding a patching board of your name (for easy recognition n arrival process).
Start our journey to "same day tour of Sambhar Lake and Kishangarh Marble Dumping Yard by Car and Driver from Jaipur".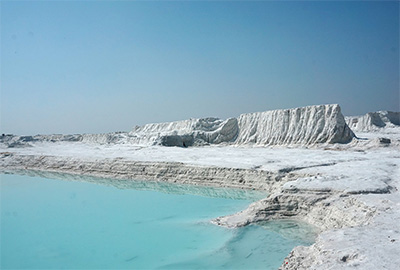 First stop will be Sambhar then Kishangarh. Sambhar town is a town in the Jaipur district of Rajasthan with a distance of around 70kms and 1.5hrs of journey. It consist of the largest inland salt lake of India named as Sambhar Lake -also referred as "Shakambari Jheel".
Famous for many reasons like
being one of the popular getaways/excursions from Jaipur
as the meeting place of flamingos with Sambhar Lake and Rann of Kuch of Gujarat the only two lakes in harbouring these birds;
being mentioned in many bollywood films and music videos such as "Delhi-6", "PK", "Ram-leela","Lahore song", "She Move it like", etc..
Nearby to the lake is a temple named Shakambari Devi dedicated to the goddess who built this lake, so you can also visit and worship this temple, this also explains the derivation of the lake's original (Shakambhari) and short (Sambhar) name. Apart from visiting this place, you can also learn and explore the fact practically that this lake is the india's largest inland salt lake with Rajasthan being the 03rd largest salt producer of the country after Gujarat and Tamil Nadu.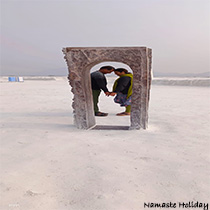 After visiting the lake, drive towards one another famous excursion from Jaipur- Kishangarh. You can take some stops in between the traveling for lunch/ refreshments.
On arrival, visit Kishangarh Marble Dumping Yard also known as Rajasthan Ka Moonland and Rajasthan Ka Switzerland due to the beautiful white surroundings created by the white slurry of marbles. Kishangarh is known as India's Marble City thus creating a large area of tourist attraction.
Like Sambhar Lake, it's also famous for similar reasons, and you would've noticed it's background during various bollywood songs/ movies.
After collecting joyful memories of this "same day tour to Kishangarh and Sambhar Lake", we'll return back to Jaipur and here, same day means we'll return back to Jaipur for your onward journey.
Sightseeing Ends