Rajasthan Customizable Tour Packages with Best Things to Do
Duration of Rajasthan Tour Packages : 12 Nights/13 Days
Destinations of Rajasthan Tour Packages : Delhi - Agra - Jaipur - Pushkar - Jodhpur - Jaisalmer - Khimsar - Bikaner - Mandawa - Delhi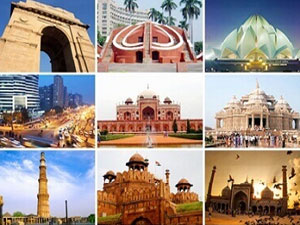 Busy streets of Delhi jam-packed with colourful crowd, admirable pink structures of Jaipur and well preserved historical constructions in Agra - These are some glimpses of the Golden triangle circuit of India. Delhi, Agra and Jaipur: these three tourist destinations of India are looked upon as one of the most sought after places to explore. Therefore, we bring to you an all time favourite itinerary of travellers in the Delhi Agra and Rajasthan Tour.
There will be guided excursion trips of each of these cities showcasing varied colours of Indian culture. In Delhi we will take you to places like Qutub Minar, Lotus Temple, India Gate, Birla Temple/Laxmi Narayan Temple etc. Next destination Jaipur again offers you a visual treat with its grand palaces (Hawa Mahal, City Palace) and forts. Also one will not feel tired praising the monumental beauty of Agra city where we see the crowning glory of India - Taj Mahal, Agra Fort and many more.
Day 01 : Arrival in Delhi
Welcome to Delhi! Namaste Holiday representative will meet and greet you at airport, Handover you documents and transfer to hotel. Overnight at hotel in Delhi
Arrival in Delhi, to help meet at the air-port and transfer to hotel. Night stay in Delhi again. Golden Triangle Tour with Dinesh Gaur representative welcoming you heartily drives you to the hotel booked for your stay in Delhi.
Day 02 : Old Delhi sightseeing
After a luscious breakfast in the morning get ready for a momentous day. Visit Red Fort which is composed of red sandstone and has two exquisite chambers; Diwan-i – khass and Diwan-i- am. Next, embark on a cycle rickshaw in order to experience the life of a bygone era. Thereafter, visit Jama Masjid, the largest mosque in India. Subsequently, visit the Chandni Chowk market which has brilliant collection of brocades and silver. Proceed to Raj Ghat-a Gandhi memorial. Return to the hotel for an overnight stay.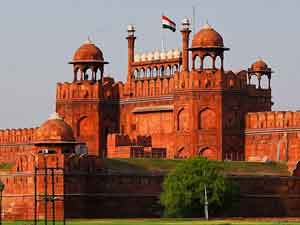 Day 03: Delhi - Agra
After a sumptuous breakfast in the morning, drive to Agra. On arrival, check into the hotel and make yourself comfortable. Get ready to visit one of the seven wonders in the world; the illustrious Taj Mahal. Taj Mahal was built by Shah Jahan in the loving memory of his better half Mumtaz Mahal, visit Agra Fort which consists of fairy-tale palaces, audience halls and two pious mosques. Return to the hotel and stay overnight Night at hotel.
Day 04: Agra - Jaipur
After a scrumptious breakfast, drive to Jaipur. Enroute visit of Small Village Abhaneri, Located 95kms before from Jaipur. What makes Abhaneri Impressive is the presence of Harshat Mata Temple and Chand Baori, baori is ancient step well regarded at unique invention of Abhaneri Villagers. Continue drive to Jaipur check in to hotel, Overnight at Jaipur.
Day 05: Jaipur Sightseeing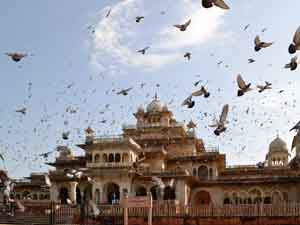 After a hearty breakfast, morning sightseeing with a Local Guide includes all famous landmarks: Jantar Mantar, Hawa Mahal, Spectactular Amber fort drive past to Glorious Jal Mahal. Next, visit City Palace which consists of many tall buildings, huge courtyards and well-maintained gardens. visit Choki Dhani where you can enjoy delicious Rajasthani food here. Evening free for independent activities or shopping. Overnight stay in Jaipur.
Day 06: Jaipur - Pushkar
This morning, focus on tranquil lake city Pushkar considered to be the finest of Rajasthan's pilgrimage. On arrive check in to hotel. Pushkar Local guide introduces you to the one of the oldest existing cities of India. Here admire sacred Pushkar lake also known as Pushkar Sarovar. Then head to Hindu Temple Jagatpita Brahma Mandir close to the pushkar lake. Evening is free to enjoy Pushkar city at your own pace. Spend night at Pushkar.
Day 07: Pushkar - Jodhpur
Depart at 9 am for a memorable tourist destination Jodhpur set in the stark landscape of the Thar Desert. On arrival check in to hotel, visit the intriguing monument Mehrangarh fort, it contains some of the finest palaces and preserves in its museum many priceless relics of Indian courtly life.
Later Head for the elegant Umaid Bhawan Palace one of the world's largest private residences, one portion of palace functional as museum which has elegant murals, miniature paintings, armour etc. Evening begin Heritage walk with our tour guide in narrow lanes of the old city Brahmapuri, Which is Characterized by its organic street pattern and very famous among tourist. Shop and walk at clock tower market if time permits. Night Halt at Jodhpur.
Day 08: Jodhpur - Jaisalmer
Before leaving for Jaisalmer, enjoy a guided jeep safari to an eco friendly sect of Hindu religion, it is one of the different community of Jodhpur. Post jeep safari leave for Jaisalmer. On arrive check in to hotel. Spend night at Jaisalmer.
Day 9: Jaisalmer
A day full of Desert city sights as you head to awe - inspiring Golden fort, which is stand on Trikuta Hill. Drive up to Lodurva village (15kms from Jaisalmer) to admire architectural ruins and famous Jain Temples. While coming back to city halfway between Jaisalmer and Lodurva is a garden complex. It contains a set of royal cenotaphs of Maharaja of Jaisalmer state. Thereafter, enjoy a camel ride on Sam sand dunes. Back to hotel, Overnight at Jaisalmer..
Day 10: Jaisalmer - Khimsar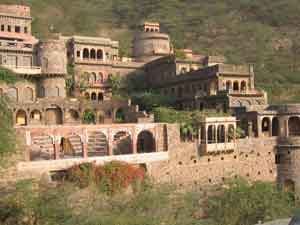 After a hearty meal, drive to Khimsar. On arrival, check into the hotel and make yourself comfortable. Thereafter, visit Khimsar Fort which has been awarded the National Grand Heritage Award for Excellence by the department of Tourism, Government of India. Return to the hotel for an overnight stay.
Day 11: Khimsar - Bikaner
After a luscious breakfast in the morning, drive to Bikaner. On arrival, check in at the hotel. Visit Junagarh Fort which consists of courtyards, kiosks and balconies. Next, visit the camel breeding farm, a unique farm in Asia. And last but not the least; do purchase Bikaner snacks and sweets which are famous all over the country. Return to the hotel for an overnight stay.
Day 12: Bikaner - Mandawa (192km/3.5hrs)
Your journey towards Mandawa town , known for its "open art Gallery" of Rajasthan. Mandawa is live examples of Fresco arts. Famous havelis where one can witness fresco is Sewaram Saraf Haveli, Ram Pratap Nemani Haveli, Hanuman Prasad Goenka Haveli etc.
Post Haveli tour back to hotel, Overnight at Mandawa..
Day 13: Mandawa - Delhi
On the last leg of your journey head to capital city of India Delhi. Relax rest of the day, Overnight at Delhi.